<![if !vml]>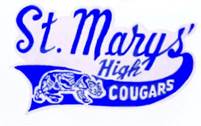 <![endif]>                              <![if !vml]>

<![endif]>                                          <![if !vml]>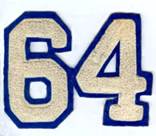 <![endif]>                                        
Dear 1964 Classmates of St. Mary's High School:
A 55th class reunion just wouldn't be the same without you. Please say you'll attend.
The Committee is planning a grand extravaganza (well...maybe we exaggerate a little. Be assured it will be fun). It would mean so much to have you there.  For planning purposes, we need a preliminary head count. So, if you would take a minute and reply to this email or to any of our committee members below and let us know if you plan to attend or not and also if you plan to bring a guest.
Maybe to pique your interest check out or this link and look at the pictures from past reunions http://stmarysclassof1964.shutterfly.com
We'll be sending out more information about locations and cost later (which is why we need an approximate count).
Meet and greet on Friday September 20
Dinner and Dance on Saturday September 21
More information to follow!
The Committee:
Phil (Philip) Montano - pmontano2@comcast.net- (505) 239-1535  
Rosemary (Lopez) Aabre - rosemaryaabre@gmail.com - (505) 250-8230
Karla Barela-Lucero - karlua64@gmail.com - (505) 417-6398
Tom Fisher - tfisher45@gmail.com - (505) 681-7202
Tom (Bucky) Garcia - abqtag@comcast.net - (505) 313-3524
Rita Martinez - mmwtwin@gmail.com - (480) 430-6096
Edna (Cordova) Montano - laluzlumbre@comcast.net - (505) 681-0900
Anna (Bachicha) Reynolds - a.reynolds88@comcast.net - (505) 294-1203
David Luna (Roy Baca) - luna.david4549@gmail.com - (505) 363-0927